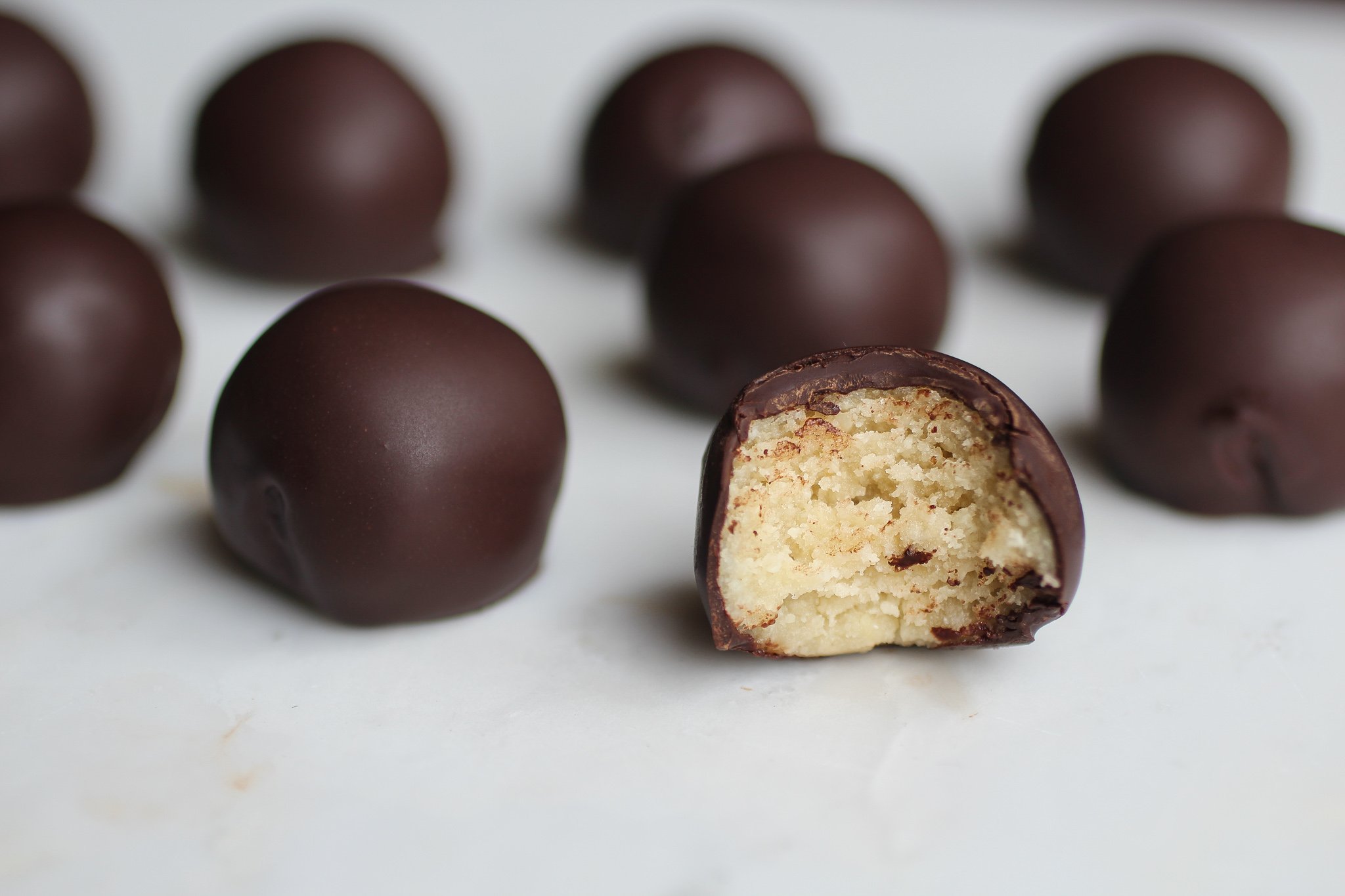 ---
With only 4 ingredients and minimal time to prepare, these marzipan truffles are a winning little sweet treat that can be whipped up in minutes! You can make a batch and keep them in the fridge. I would advise making double… they won't last long!
---
make time: 20 mins (with 30 minutes setting time)   yield: 10 truffles
---
INGREDIENTS
100g/1 cup ground almonds
1/2 Tsp almond extract
2 Tbsp raw honey
100g good quality dark chocolate (I like to use the Green & Blacks 70% cocoa)
METHOD
Blend the almonds, honey and almond extract in a food processor until combined.
Divide the mixture into 10. Roll and compress in between the palm of your hands to form small balls. Refrigerate for a couple of hours or put in the freezer for 30 mins. They just want to feel slightly firm to the touch, don't let them freeze.
Remove from fridge or freezer. Break up the chocolate into a heat proof bowl and using the double boiler method, gently melt the chocolate until it has a shine.
Once melted through, carefully dip the truffles one at a time and fully coat with the chocolate. You can use to skewer or a fork to do this.
Place the coated truffles on a plate and pop in the fridge. Enjoy at your own leisure!

---
---