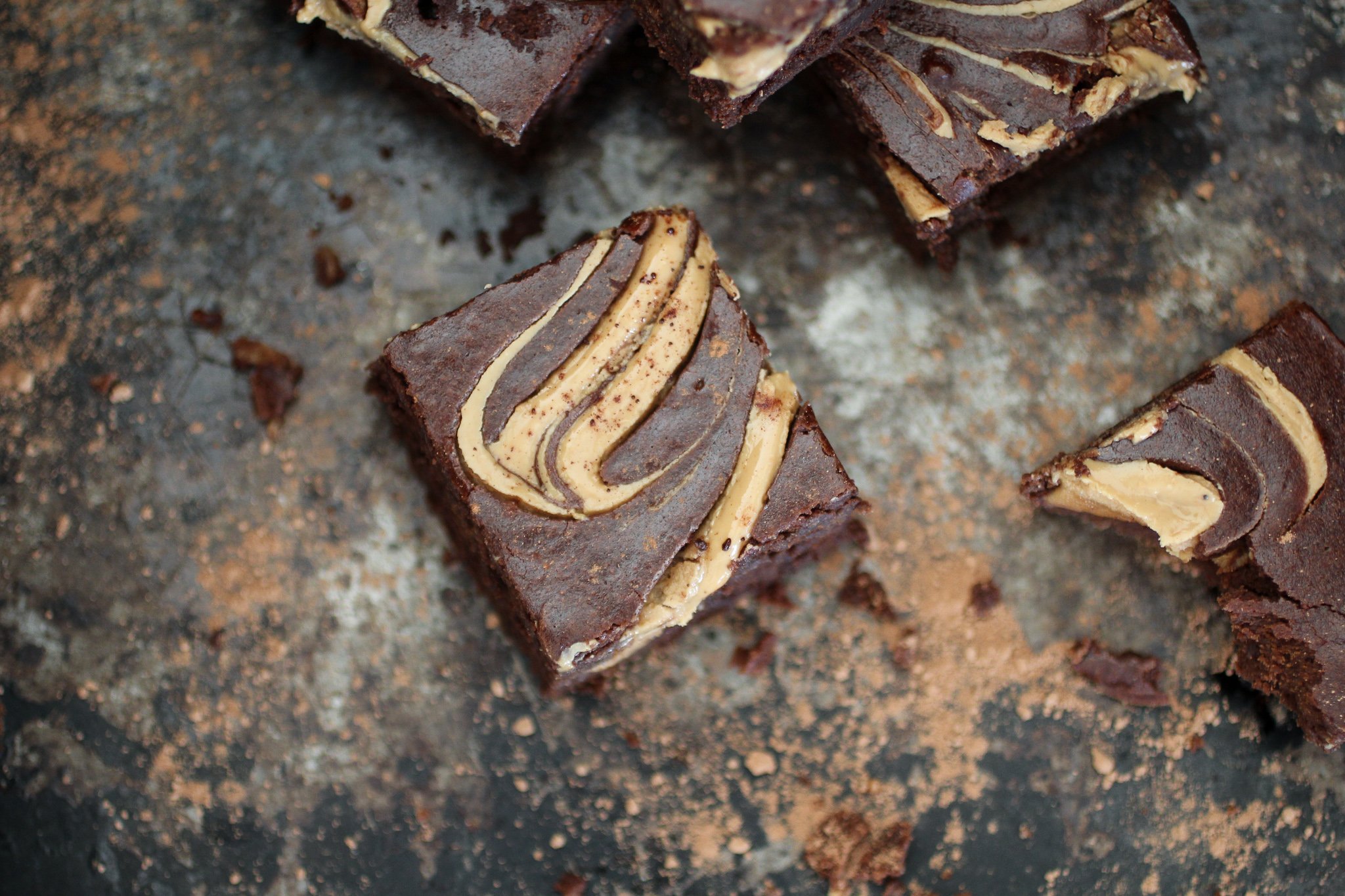 ---
These vegan, gluten free brownies are delicious and indulgent! The sweet cashew swirl complements the rich chocolate and adds a beautiful creaminess making a perfectly balanced brownie.
---
prep time: 10 minutes cook time: 30 minutes yield: 12 brownies
---
INGREDIENTS
250g/2 cups plain gluten free flour (i like the Doves Farm gluten free blend)
250g/1.5 cups coconut palm sugar
3 tbsp cashew nut butter
60g/2/3 cup raw cacao powder
1 tsp baking powder
1 tsp salt
250ml water
160ml coconut oil ~ melted
1 tsp natural vanilla extract.
METHOD
Preheat oven to 200°C/fan 180°C/gas 6
Add the flour, sugar, cacao powder, baking powder and salt to a large bowl and mix together.
To the same bowl, add the water, melted coconut oil and vanilla extract and mix until well combined.
Pour the mixture into a 23x23cm (9×13″) baking dish and spread until level and even. Add 6 dollops of cashew butter on top of the mixture and with the end of a spoon or knife, swirl the butter into the mix (the fun part!)
Bake for 25-30 minutes and remove from oven. Let it cool for at least 10 minutes before cutting into squares. Voila! The middle will still be a bit soft but when it cools, it's perfect!
SERVE + GARNISH (optional)
With a scoop of vanilla ice cream

---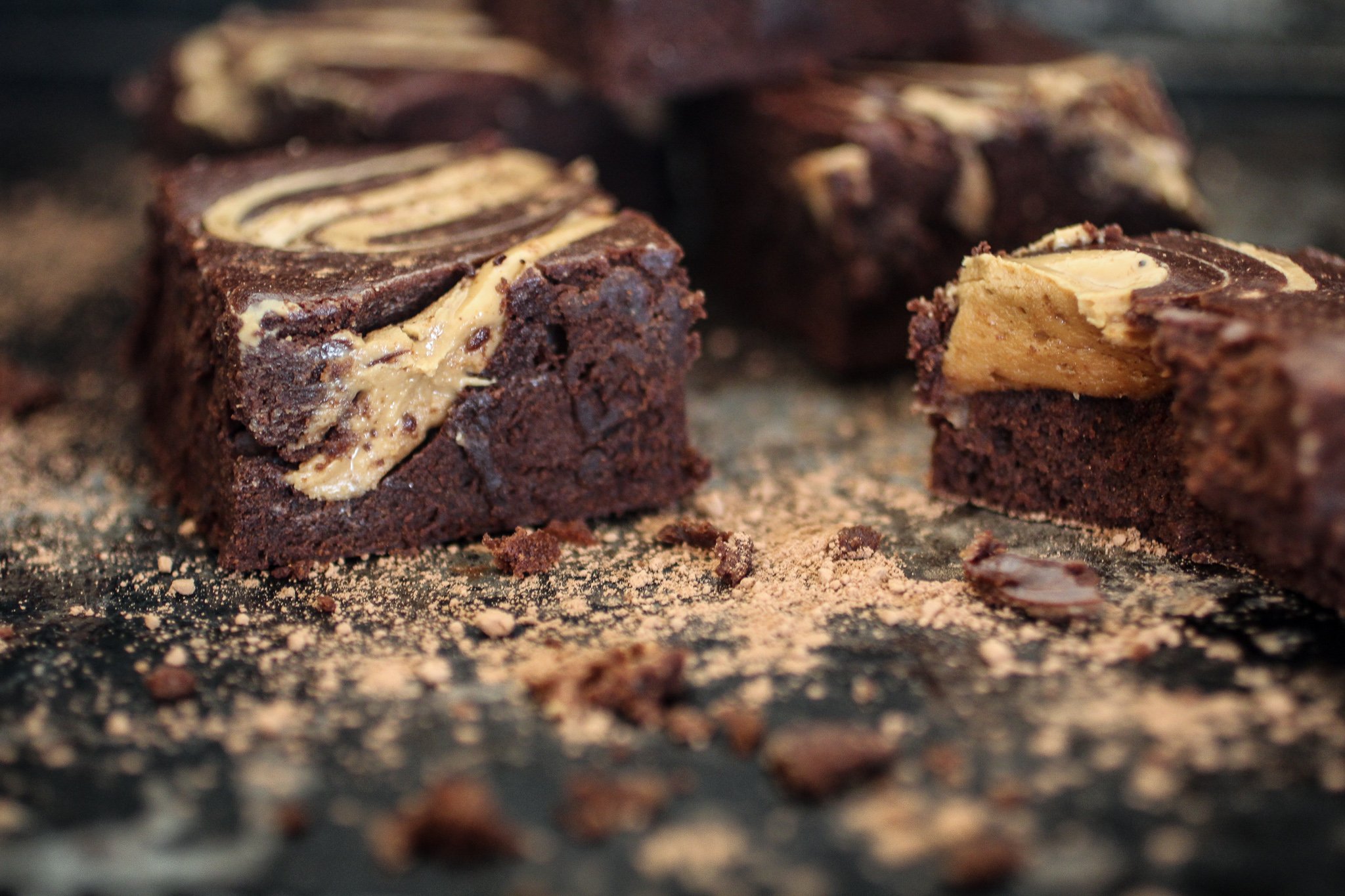 ---