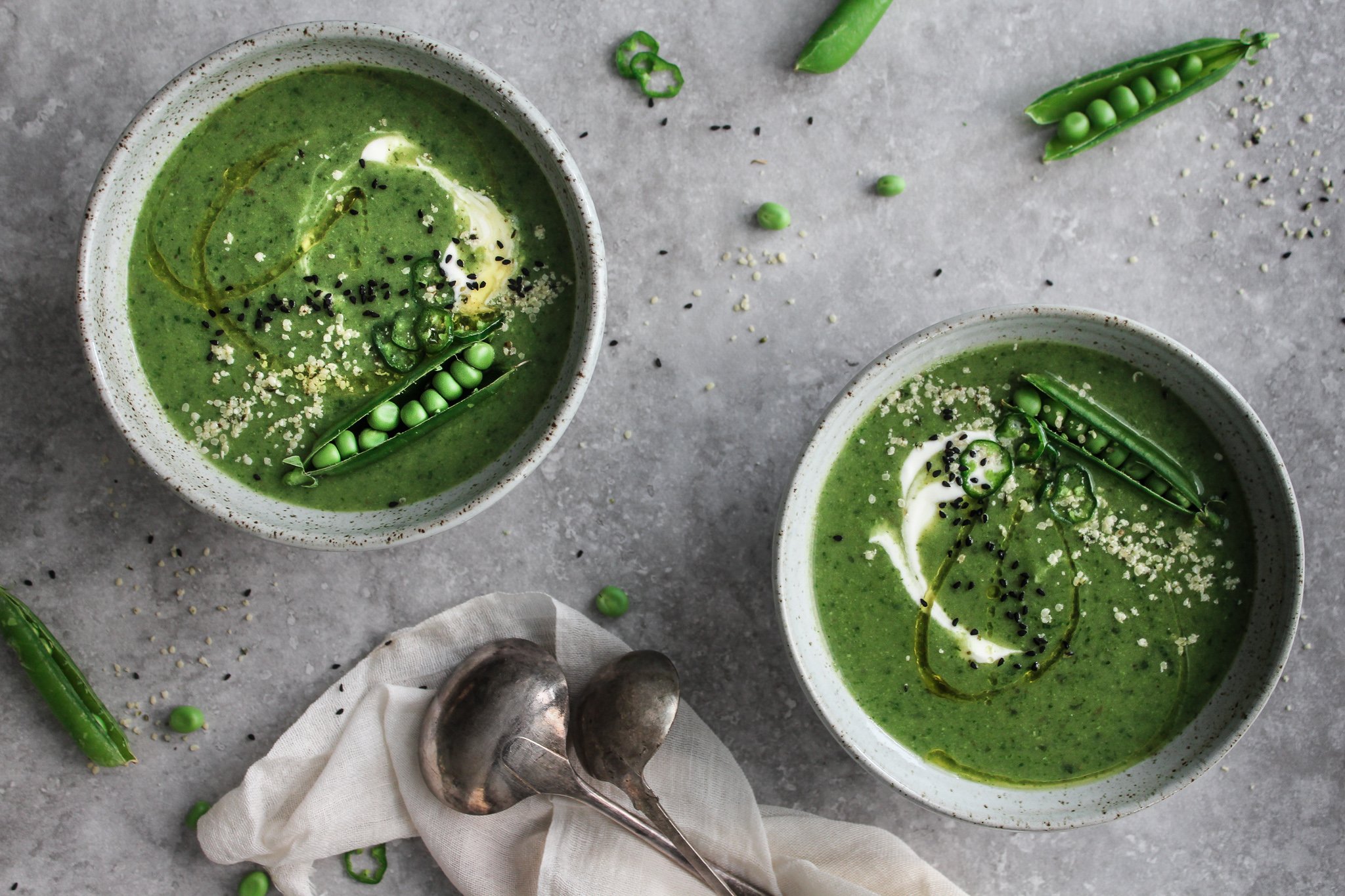 ---
It's no secret that pea and mint marry well together and in this recipe i've added some heat to the mix with fresh chilis. This is a bowl of nourishing green goodness and is delicious eaten hot or chilled.
---
prep time: 10 minutes cook time: 35 minutes serves: 4
---
INGREDIENTS
1 large white onion ~ diced
350g new potatoes ~ diced
400g/3 cups frozen peas
50g/1 cup baby spinach
1.5 litres filtered water, boiled
2 medium green chilli ~ finely chopped
2 cloves garlic ~ chopped
2 Tbsp fresh chopped mint
1 tsp veg stock paste (or 1 stock cube)
1 Tbsp coconut oil (mild)
METHOD
Mix the stock with 1.5 litres of boiling filtered water and set aside (unfiltered is also fine!)
In a large saucepan, heat the oil over medium heat and add the onion. Cook for around 3 minutes until they start to turn translucent. Add the chilli and cook for another 3 minutes then add the garlic and cook for about 1 minute, taking care not to let the garlic turn brown, as this will give a bitter taste.
Add the stock and bring to the boil. Add the potatoes and turn the heat down a little to simmer. Cook for 10 minutes until the potatoes are tender.
Add the peas, turn the heat up a little and cook for 3 minutes. Finally, add the spinach and mint and cook for a further 3 minutes until the leaves have wilted down. Season with salt and pepper.
Take the pan off the heat and place on a heat proof surface. There are two ways you can blend up the soup so take your pick: Take an immersion blender and on the pulse setting, carefully blend the soup until it becomes smooth and looks a lovely bright green. You can use a tea towel here to hold over the top as it can get messy!
Alternatively, you can place the soup into a high-speed blender and pulse until you reach your desired consistency. Some blenders may require the soup to cool a little before hand, depending on how heat resistant they are.
SERVE + GARNISH (optional)
A swirl of natural unsweetened yogurt
Fresh chilli slices
Fresh pea pods
Hemp hearts
Nigella (black onion) seeds
Drizzle of olive oil

---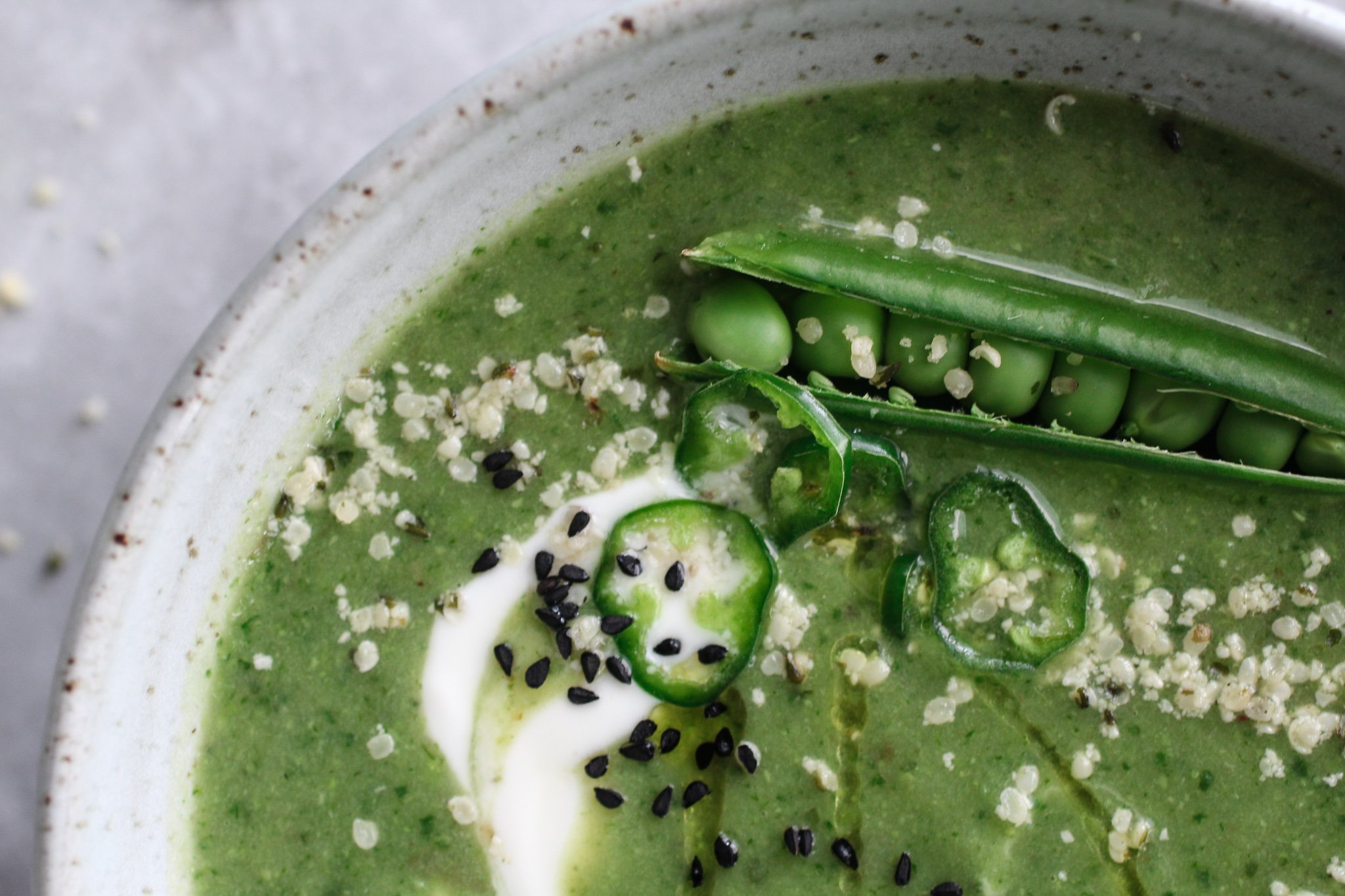 ---