---
Although I love scoping out new natural and organic beauty products, I have rather satisfyingly fine tuned and stripped back my collection over the years. Mostly because I don't like having too many things! I'll search high and low for the 'perfect' shampoo, foundation, mascara and so on, then, when I find THE ONE, I'm a frightfully loyal customer. When I fall in love with a product, I'll shout from the roof-tops about it. Yep, due to my child like enthusiasm that accompanies my sharing of these great finds people often ask "are you on commission". I'm not. Sharing is caring and if I can save someone hours of searching and review reading (that's where I come in) then that's good enough for me.
My day-to-day make up is pretty minimal. I'm a huge fan of I'm not wearing any make up, make up. Subtle and barely there, adding a touch of healthy, dewy freshness. 'I woke up like this' kind of make up. So here are my secrets….
---
no.1 Dr Hauschka Translucent Bronzing Tint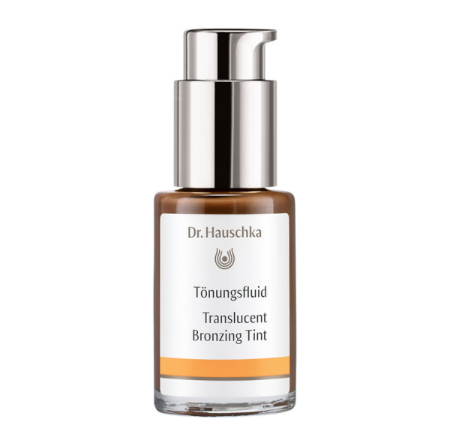 Perhaps a little dramatic to say I can't live without this product but I CANT LIVE WITHOUT IT!! I've been using this now for about 5 years and have recommended it to many. It's an ultra sheer liquid bronzer sans shimmer. I'm not a fan of shimmery bronzer. The fact that it is so sheer allows you to control how light or dark you want it to be. It looks dark in the bottle but don't let this put you off. It is sheer and translucent and it leaves your skin looking nothing but dewy and sun-kissed. I honestly can't recommend this product enough!
How to apply:
You can add a few drops to your moisturiser or to your foundation. I like to apply it with a kabuki brush. I'll dispense a couple of drops on to the back on my hand, dip the end of the brush in and apply to my cheek bones, forehead, a little on the nose and chin. Basically all the areas you'd get a natural kiss from the sun. Work with a small amount and build the desired colour gradually.
Others passing comments:
'you look well' & 'have you been away' – seriously, it's been said a few times, even in the winter months when I resemble Casper the friendly ghost! Maybe I was a little overzealous in my application on these occasions?! Take note.
Price: £29.50
---
no.2 RMS Beauty Living Luminizer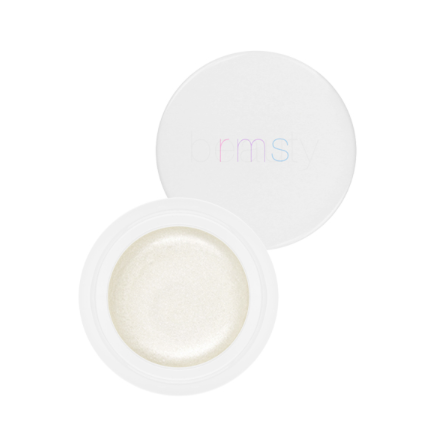 Another little beauty fave of mine is this luminous and beautifully sheer highlighter. RMS was created by celebrity make up artist Rose-Marie Swift and offers a strong collection of make up using 100% natural ingredients only. It's gluten free and free from parabens, petrochemicals and artificial fragrance. This ultra sheer luminizer is formulated with a base of coconut oil, caster oil & beeswax with natural light reflecting pigments, which give your skin a translucent pearly sheen. The pot is a handy size to keep on you at all times (recommended!) and it lasts for ages! I would say I get through one a year.
How to apply:
Lightly dab onto cheekbones and across your cupids bow for a plump lip effect.
Others passing comments:
'you look fresh' (ahem ahem, after 4 hours sleep) It's a miracle, it works guys!
Price: £36.00
---
no.3 Madara Plant Stem Cell Age Protecting Sunscreen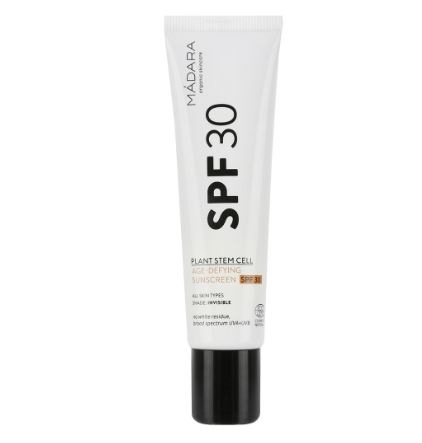 I feel that this super hero of a product has been belting out the Lionel Richie classic 'hello, is it me you're looking for', in the hope that I would one day hear it's call. I did just that.
How I managed without this before I do not know. It is, in my opinion of course THE perfect tinted moisturiser SPF combo I've ever had the pleasure of sampling. I discovered this brand about a year ago and as I was looking for a daily high-protection SPF I thought it was worth a shot.
It did not disappoint and I've pretty much worn it everyday since. I feel somewhat smug knowing that my skin is protected from the suns harmful rays all year round. I'm not one for wearing much foundation, as I like to keep my skin as fresh and dewy as I can. This SPF delivers great results.
It offers broad spectrum UVA/UVB protection (TICK)
It acts as a moisturiser alone (TICK)
It provides a subtle tint and leaves skin dewy and fresh (TICK)
It also contains some rather effective anti-aging ingredients like patent-pending stem cells from Northern Dragon Head, delivering a dose of potent antioxidants to further protect your skin from environmental stressors.
How to apply:
Apply on it's own or over your daily moisturiser. The texture is light, silky and sinks in very well for a flawless finish. To be worn all year round!
Price: £29.00
---
no.4 100% Pure Lip & Cheek Tint
When it comes to adding a pop of colour to my cheeks I prefer to go for something very natural looking, with zero shimmer. This is a 100% natural cream blush and lip tint made with pure fruit pigments in a base of moisturising shea butter and cocoa butter. It provides a pop of colour with a soft dewy finish. I love that it contains REAL fruit pigments like strawberry, cranberry, blackberry and cherry giving it a high concentration of antioxidants. It's available in 3 shades:
Peach Glow: Soft coral
Shimmery Strawberry: baby pink
Pink Grapefruit: warm pink
I have the Pink Grapefruit shade and it's just right for my fair to mid tone skin. It gives you a healthy rosy cheek, adding a subtle hint of colour. You can obviously control the shade and intensify the colour depending on how you apply it.
How to apply:
Straight from the stick, lightly dab on to your cheeks and then with your finger dab lightly to blend. You can also pop a bit on your lips too.
Price: £23.00
---
no.5 100% Pure Lip & Cheek Stain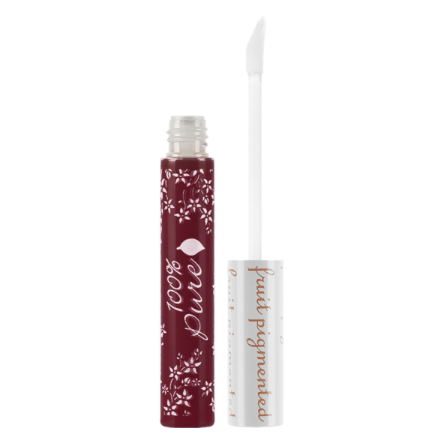 Another little wonder from the same brand as before is this long lasting liquid stain. A tiny bit goes a long way here and unlike the cream blush I mentioned before, this one does act as more of a stain and has great staying power that will last the entire day! It's 100% natural and vegan and boasts a wonderful list of skin loving ingredients like green tea, calendula, grape seed, pomegranate, beetroot and blueberry.
How to apply:
I like to dab a little sheer lip balm (or a tiny dab of moisturiser would work too) onto my cheeks first as this acts as a sort of barrier. The reason I do this is because as soon as the stain hits the skin it will stain it pretty instantly leaving you with little time to blend to achieve the desired result. Start with the tiniest amount and build up. I like to dot it on and lightly dab and blend with the tip of my middle finger.
Price: £23.00
---
no.6 EOS Vanilla Mint Lip Balm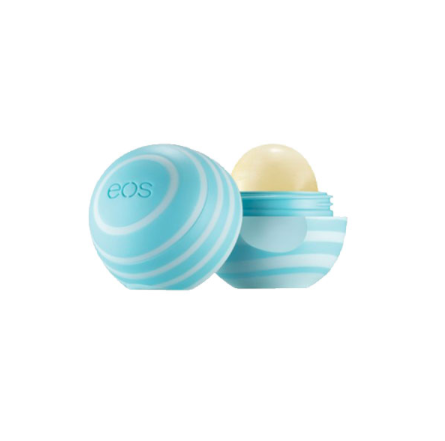 I'm a self-confessed lipbalm addict and have several on the go at any one time. I literally panic if I'm running low. So yep, I've tried and tested MANY and I'm now loyal to a couple of brands, the first being EOS (Evolution Of Smooth)
The packaging is quirky and a little questionable in appearance but it's what's on the inside that matters most right? This one honestly keeps my lips feeling soft and plump for hours and it has a sweet minty freshness to it. These lipbalms are made using natural ingredients like coconut oil, shea butter, jojoba seed oil and come in a variety of flavours. I've only ever tried the Mint and Vanilla Mint though. You see, I'm even loyal to the flavours!
How to apply:
Liberally! I also like to apply a little to my cheekbones as a dewy highlighter.
Price: £6.50
---
no.7 Hurraw Black Cherry Tinted Lip Balm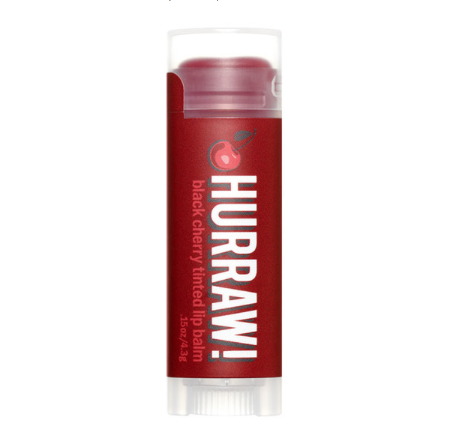 I love this and i'm never without one lurking in the depths of my bag. A highly moisturising lip balm infused with black cherry extract providing a lovely sheer pop of colour to your lips. The cherry scent/taste may be a little overpowering for some however, I love it and it takes me back to the days of CherryChapstick!
How to apply:
As and when your lips need a double hit of moisture and colour. You can also dab a little on to your cheeks for a glossy light tint.
Hurraw offer a great selection of lip balms in many different flavours. I've also tried the following from this brand:
Almond ~ highly moisturising, tastes like frangipane (YUM!)
Licorice ~ lightly moisturising, tastes like licorice allsorts!
Moon Night Balm ~ deeply moisturising, good for bedtime, has a sweet taste.
These lipbalms are suitable for vegans and are made using only natural & organic ingredients.
Price: £4.99
---
no.8 Inika Vegan Long Lash Mascara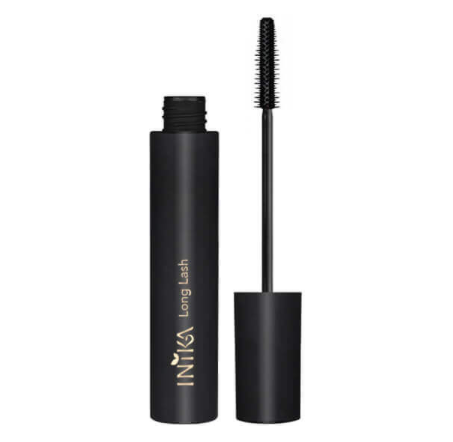 I've tried and tested many natural mascaras and some just don't cut it! I love this one from Inika. It's 100% natural, builds volume and length and is super black if you apply a second coat. The formula is quite thick and luxurious and contains lots of lash conditioning ingredients like caster oil, vitamin e, magnolia bark extract and sunflower oil.
It also stands the test of time and will not flake or smudge over the course of the day. It's easy to remove with a little oil-based cleanser too.
How to apply:
Wriggle the wand from the roots of the lashes through to the ends. If you want a stronger look, build it up in layers.
Price: £23.00
---
no.9 Borlind Long Lasting Volume Mascara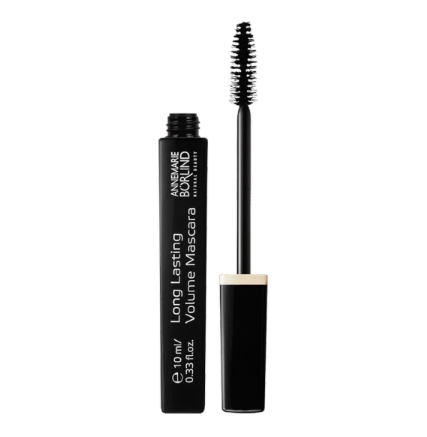 This is another fave of mine. I would say it creates a subtle and soft look compared with the Inika mascara. The formula is a slightly thinner consistency however it builds up and gives your lashes a really natural feathery look, building volume and length at the same time.
It contains acacia gum, which forms a natural film around each lash, creating more volume. Other key ingredients include lash nourishing jojoba oil and caster oil. This one is also long lasting and smudge-proof and the gentle formula makes it suitable for contact lens wearers.
Price: £17.50
---
So these are without a doubt my go-to beauty staples and will be for sometime I believe. I have gone through many a product to discover these wonders so i'm not parting from them anytime soon! Hope you love them as much as I do!

---
Note: none of this content is sponsored. These are my honest reviews on products I genuinely LOVE.
---