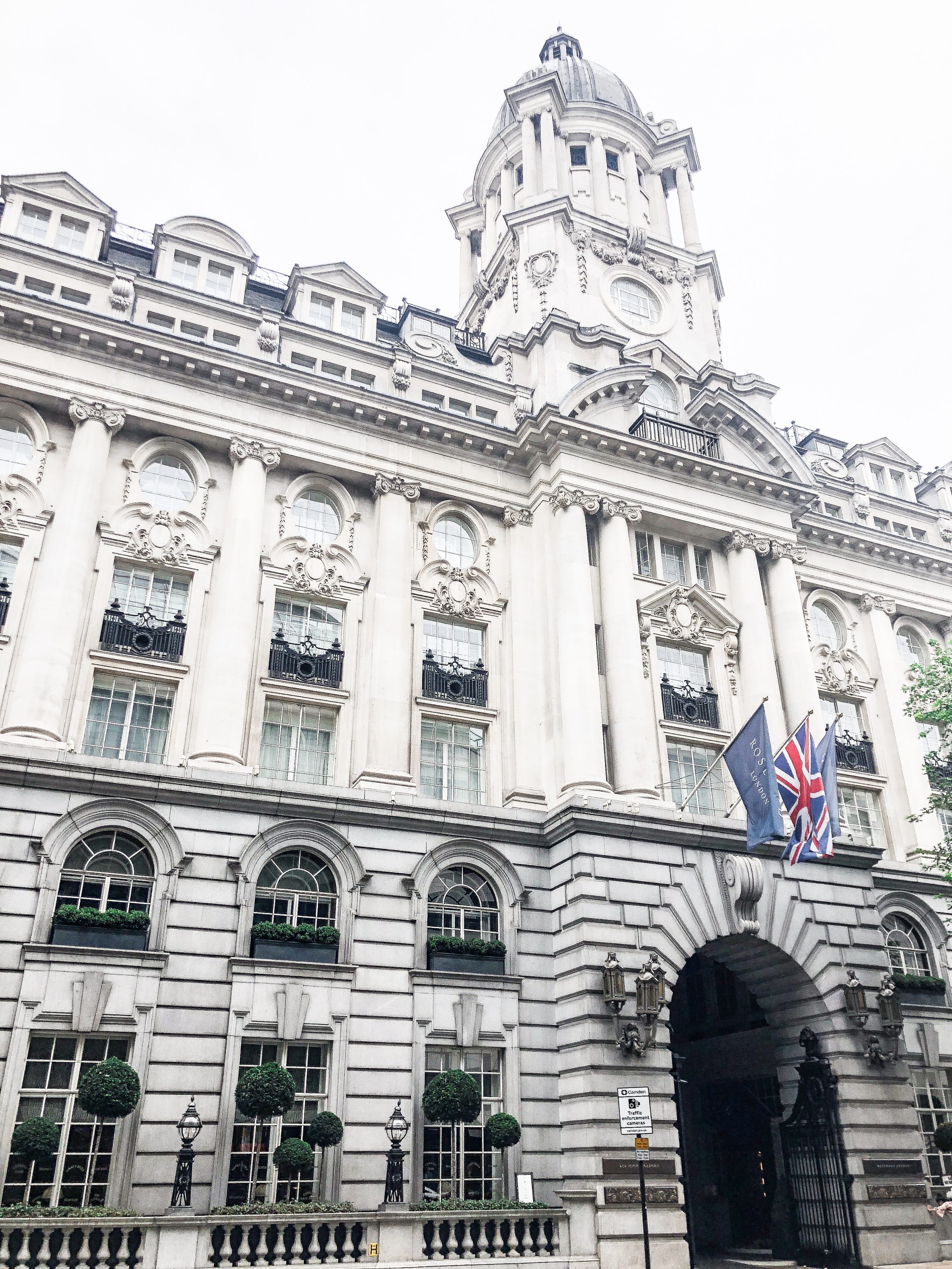 ---
Being a London City dweller, if I'm going to indulge in a facial I'd much rather go for something that promises to deep clean the city smog from my pores.
The Face Place signature facial at the Rosewood Hotel offers such benefits. I'd read heaps of positive reviews on this particular facial and decided it was time to experience it for myself.
The facial was developed in Hollywood 1972 and was originally designed for men that didn't want the heavy pampering that accompanies many facials but would rather a treatment that purely focused on deep cleaning and extraction of daily dirt build up. It's a firm favourite amongst many celebrities and has pretty much remained the same since it was developed. It's all about the extractions and deep clean for me, especially as I live in a polluted city!
The spa itself is incredibly inviting and makes you forget almost immediately that you've just walked off the streets of central London. It's dimly lit and exerts an instant 'ahhhhhhh' effect. The lounge area offers soft drinks and teas and comfortable beds for you to chill upon whilst you eagerly await your therapist. I'm already in my fluffy white robe and slippers at this point. Heaven.
The lovely Rebecca, my facialist came to greet me in the lounge and took me through to the therapy room, which was the perfect temperature (I hate it if it's too cold!) and the ambience was in keeping with the rest of the spa.
The facial starts with a dry-steam to open the pores. This involves a rubber cone shaped dry heat mask, which covers your face, leaving a small hole at the top for you to breathe. Whilst the steam is doing it's thing, a neck, shoulder and arm massage allows you to slip into a deeper state of relaxation. Then the extractions are carried out. Fear not though, I hardly felt a thing here, just a small amount of applied pressure and some added satisfaction that London was leaving my pores.
Once the extractions came to an end, Rebecca placed zinc and vitamin C soaked cotton masks over my face. Vitamin C is a key player in collagen synthesis and promotes skin cell renewal. Zinc is another skin saviour and works by calming inflammation.
A galvanic mask is then fixed in place (looks a little creepy I have to admit!) and hooked up to a machine that pumps currents through to the skin, lifting & firming and promoting skin cell renewal. The currents interact with the zinc and a mild metallic taste appears in the mouth, which I found a little bizarre but also fascinating and just simply adds to the overall effect of this slightly weird yet wonderful facial.
The Verdict
My skin has never looked so fresh! My pores were clean and the overall appearance of my skin was fresh, plump and radiant. It certainly perked up my tired complexion. It's a shame however that I had to walk around central London for the rest of the day! I felt I was reversing the good and became very over protective of my freshly spring-cleaned pores! The results however are lasting and I was admiring my new skin for days.
The facial lasts for 70mins and costs £140. Was it worth it? Hell yes!! I highly recommend!

---
---