---
The dish in which the food is served holds great importance in my eyes and play a large part in food styling and photography.
I'm forever searching for beautiful ceramics to showcase my recipes and add to my collection. I always go for very neutral tones to allow the food to 'pop' in contrast. I also tend to prefer a matte glaze as apposed to a high gloss as it minimises any light reflection.
The provenance of the piece is also a selling point for me and I'll hunt down independent potters providing wares that often tell a story.
So, here are a few of my favourites I've found over the years:
Jono Smart
Jono is a potter based in Glasgow and he's become a firm favourite amongst many. With a 90k strong Instagram following, he has many queuing up to get a piece of his work. He opens his online shop a few times a year so you have to get in there quick as it pretty much sells out within 24 hours! I've missed the boat on a few occasions so I'm all that more savvy now with my Jono Smart purchasing pursuits! Needless to say, I may have gone a little bit crazy last time and his work is filling up my shelves nicely!
His wares are beautifully and very skilfully hand crafted and come in soft tones of grey and cream. They are functional and decorative in equal measures and they photograph incredibly well.
His partner Emily, a wood turner also creates some stunning pieces made from oak, sycamore and walnut and they naturally compliment the work of Jono.
I highly recommend signing up to their newsletter if you want first dibs when they open the shop!
---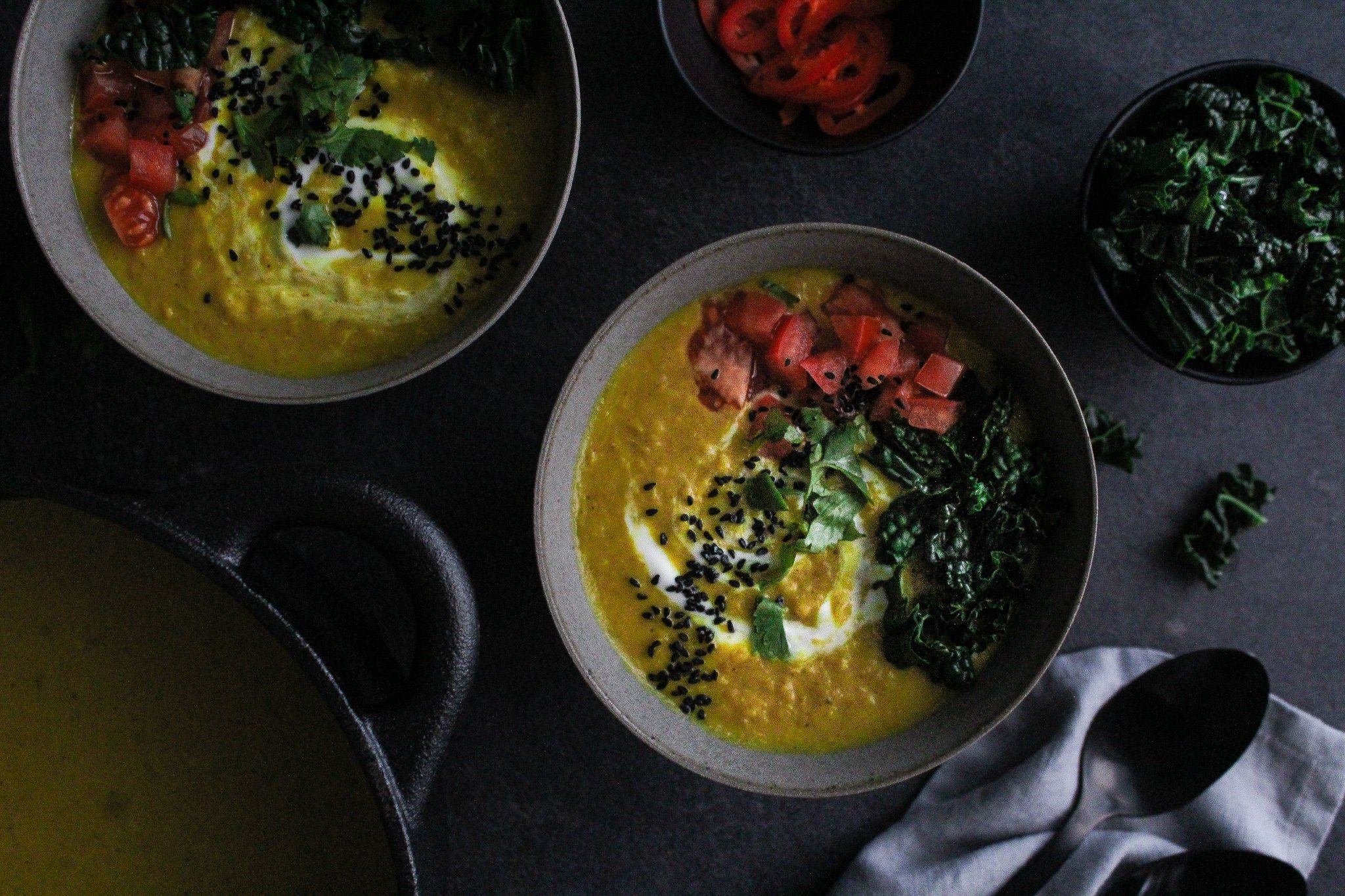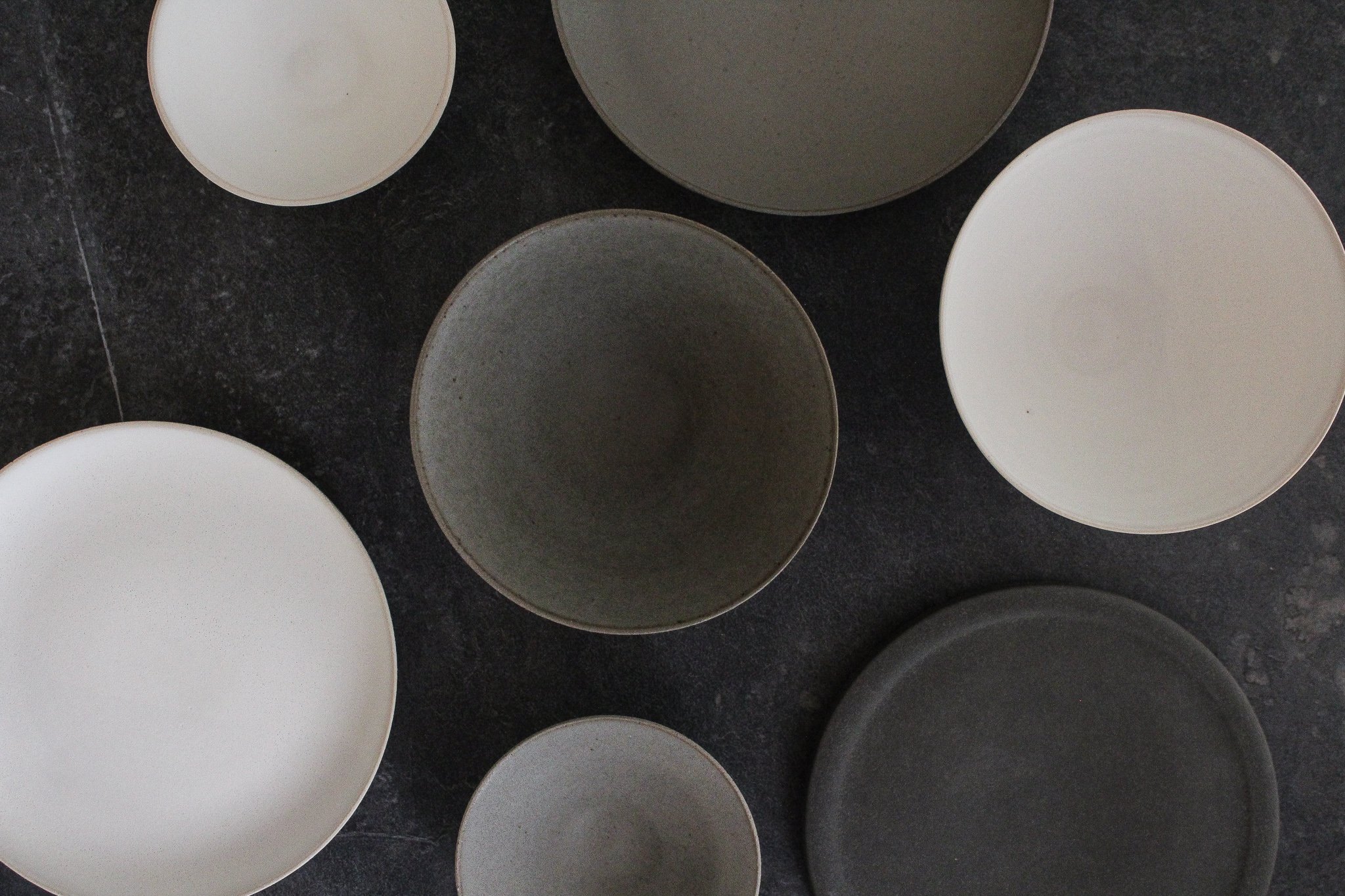 Follow: @jonosmart @_emilystephen_
---
KH Wurtz
Aage and Kasper Wurtz, a father and son duo are internationally sought-after Danish ceramicists. They supply to some of the best restaurants like Copenhagens Noma and it's easy to see why their wares are so desired.
Each piece is created completely by hand typically using stoneware and on occasion porcelain. The colour palette is one of earthy greys, black and Ivory and design characteristics include random flecked and mottled surface effects and subtle concavities. The pieces are weighty and robust, making them a pleasure to hold in the hand.
The photo below shows the medium deep bowl in grey and they work well for noodle broths and curries. The smaller bowls in the photo are Jono Smart!
---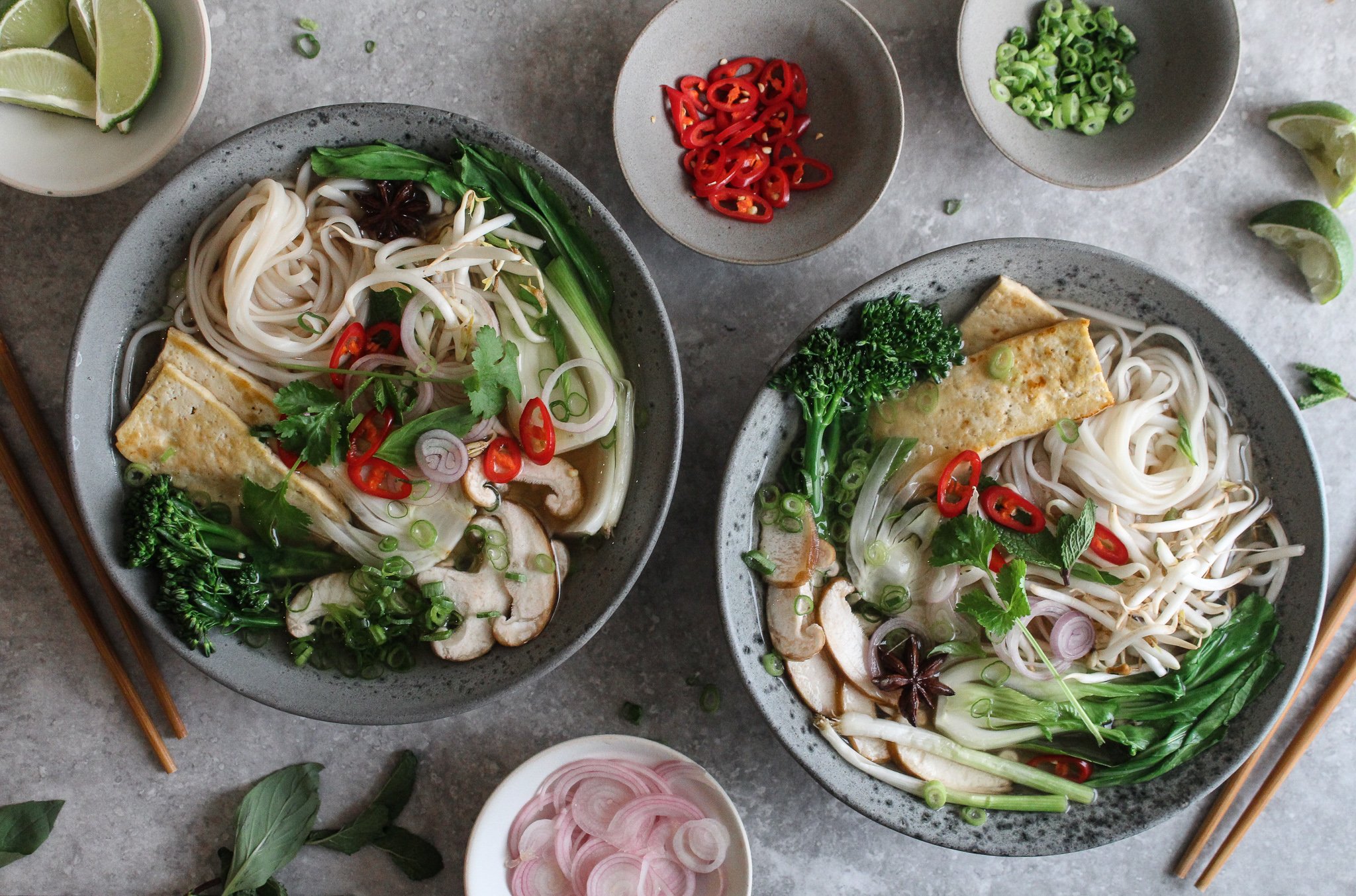 Follow: @khwurtz
---
Sarah Schembri
When I discovered my love for handmade ceramics I was introduced to Sarahs work on Instagram. In 2014 I made my first purchase and waited eagerly for my pieces to arrive from Australia! Yes, it was worth the postage!
Her work is beautifully crafted from stoneware and each item feels solid & robust making them pretty un-chippable! I had a thing for flecked and speckled pottery and still do, as I love the irregularity of the finish and feel it creates uniqueness to each piece. It also adds an element of interest in photos. Over the years I've gotten a lot of use out of my pieces from Sarah and continue to admire her work on Instagram where she showcases her new beautiful collections.
---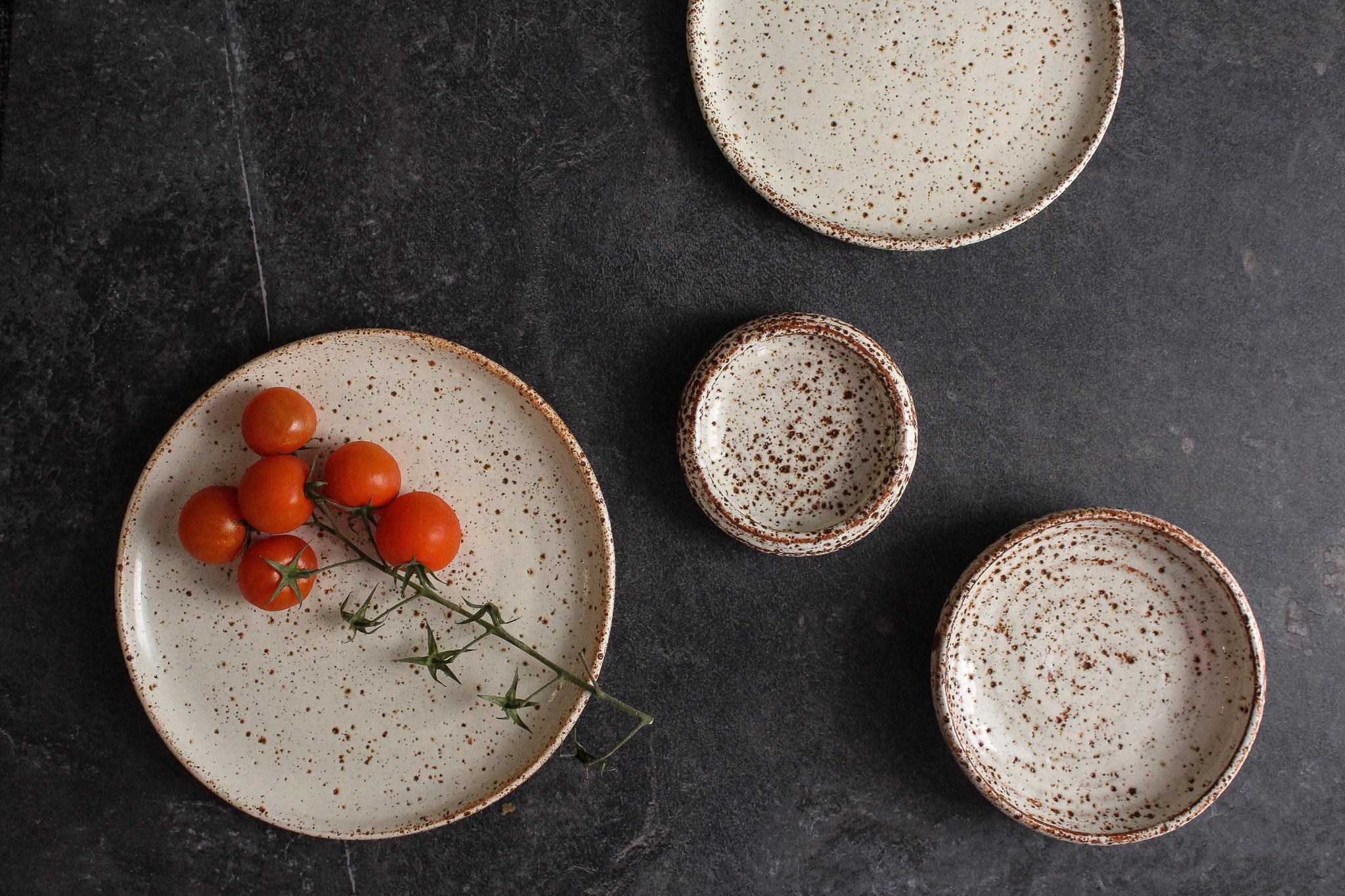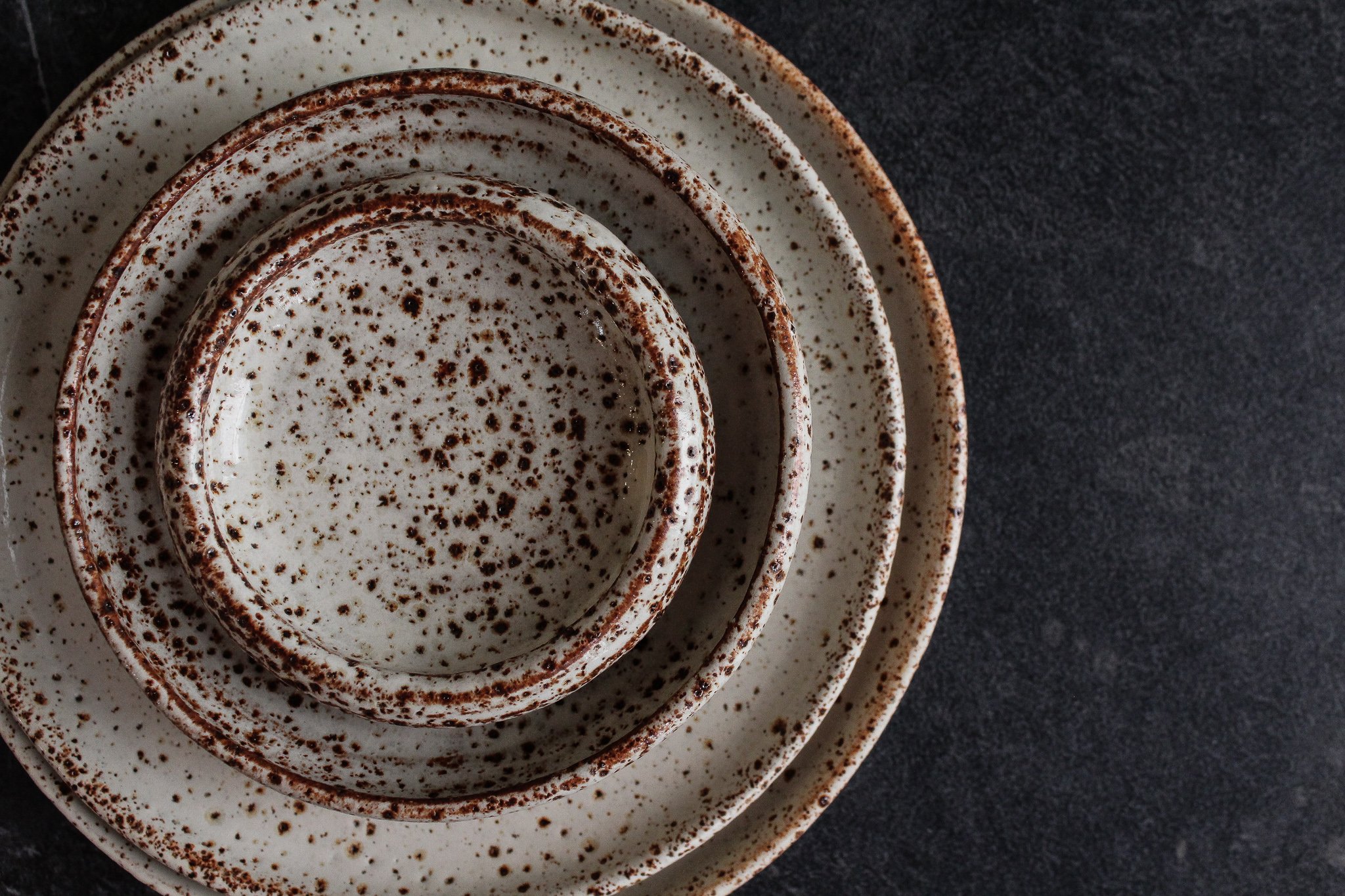 Follow: @sarahschembri_ceramics
---
HIGH STREET
All though I love sourcing handmade ceramics from independent potters, I have found many great high street pieces that also deliver on the aesthetic front. They carry a lighter price tag meaning you can keep adding to your collection, enabling you to switch things up and play around with what works in your food photography. Another plus to buying high street is the availability of each piece (easier to replace if any breakages occur!)
Habitat
They do a good range of plates and bowls that lend themselves well to food photography. They offer pieces in earthy tones and rustic textures and have recently brought out a set in the softest pastel pink and another in black. (I have my eye on these!)
House Doctor
A Danish brand offering well made dinnerware in neutral tones. The glazes are often matt and design elements include flecked patterns and rustic finishes. I have quite a few pieces from this brand and love to use them due to their durability. You can purchase House Doctor mostly online.
Broste Copenhagen
Another brand born in Denmark, Broste offer beautiful bowls, plates and serving dishes in tones of greys, creams and blues. They are widely available online and in department stores and I seem to spy them being used to showcase food quite often across the foodiesphere!
Nom Living
Located on Columbia Road in East London, Nom Living, offer beautiful artisan wares from Vietnam and Cambodia. Each item has been hand crafted, providing individuality and setting them apart from mass produced items. Collections include rustic stoneware and beautiful bowls and utensils made from coconut wood. The prices are also very fair.
Trouva
An online shop with a wonderfully curated selection of small UK based lifestyle boutiques offering beautiful homewares and sustainable fashion. You can always find a gem or two on there.
Other highstreet brands offering great ceramics
Arket
H&M
Heals
Daylesford
Made

---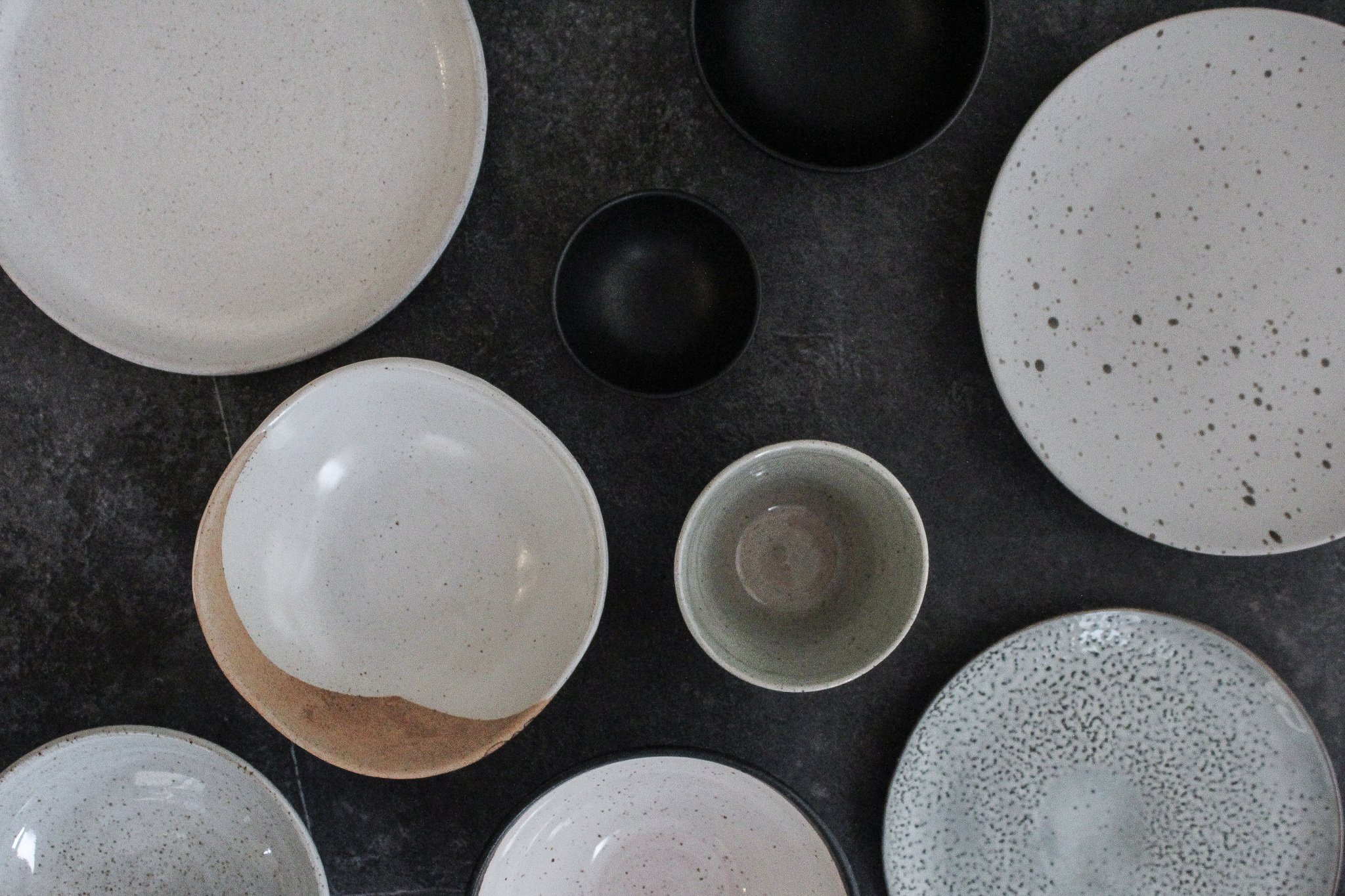 ---