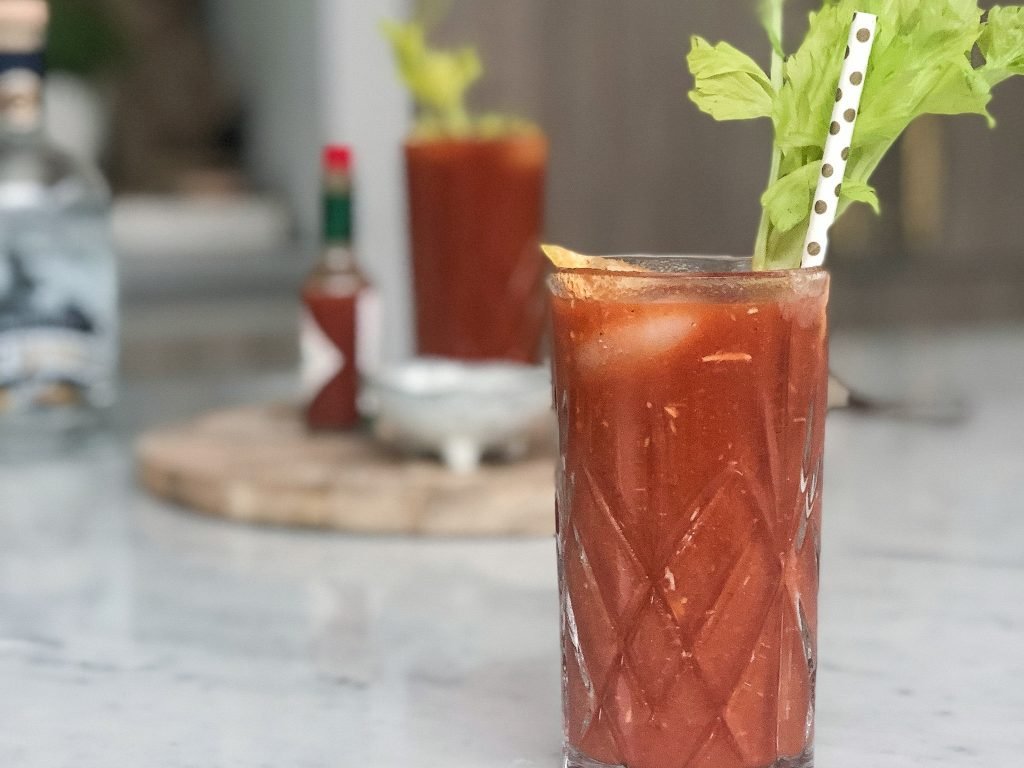 ---
Who loves a Bloody Mary with brunch? I do! This cocktail is a little twist on the classic Bloody Mary! I've opted for gin in place of vodka and added an anti-inflammatory and antioxidant hit with a touch of turmeric. The fresh horseradish gives it an extra kick and being part of the cruciferous family it'll help your liver along with detoxification!
Tomatoes are a rich source of lycopene, another potent antioxidant and anti-aging nutrient. Cocktails that also hold some nutritional value – I'm in! Enjoy!
---
prep time: 10 minutes make time: 5 minutes serves: 2
---
INGREDIENTS
600ml tomato juice
2 double measures of gin
1 Tbsp fresh horseradish ~ grated
1 lemon ~ halved (half for juice and half for garnish)
2 sticks of celery
1 Tsp of ground turmeric
8 dashes of Worcester sauce
10 dashes of tobasco (or more if you prefer it a little more spicy!)
½ Tsp Himalayan salt
½ Tsp black pepper
1 cup of ice
METHOD
Squeeze the juice from half the lemon and add to a high-speed blender along with all the other ingredients and half the ice. Blend until the ice has broken down.
Divide the rest of the ice between 2 highball glasses, top up with the Bloody Mary mixture and garnish with a stick of celery, a wedge of lemon and a sprinkle of black pepper! Cheers!

---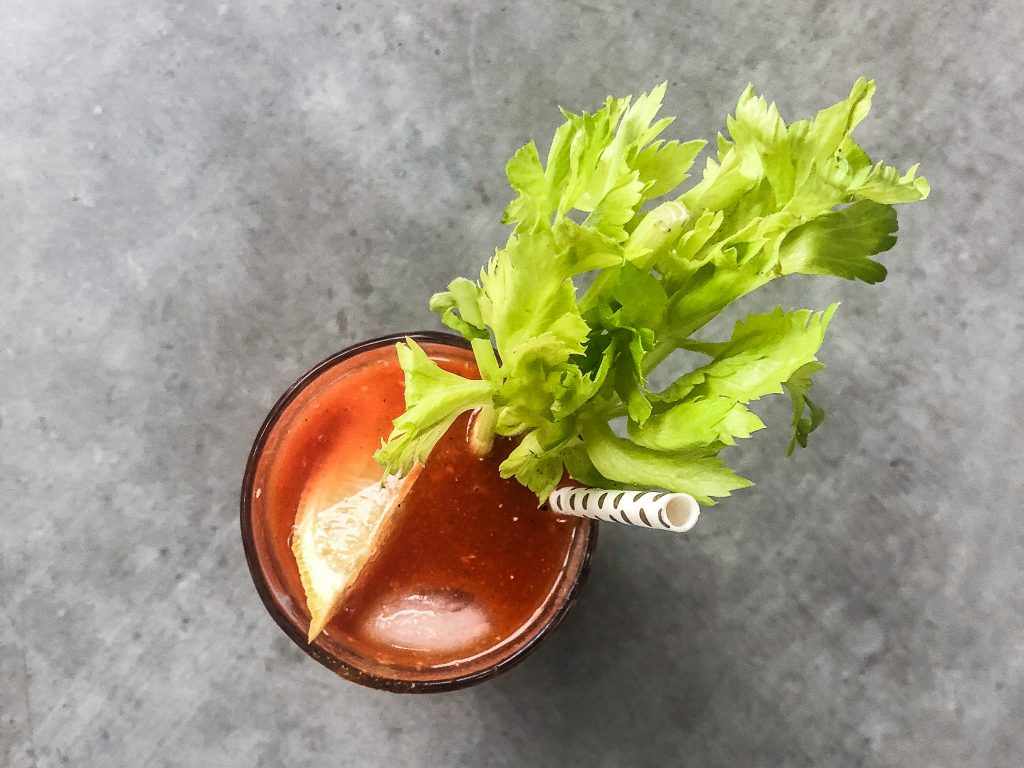 ---