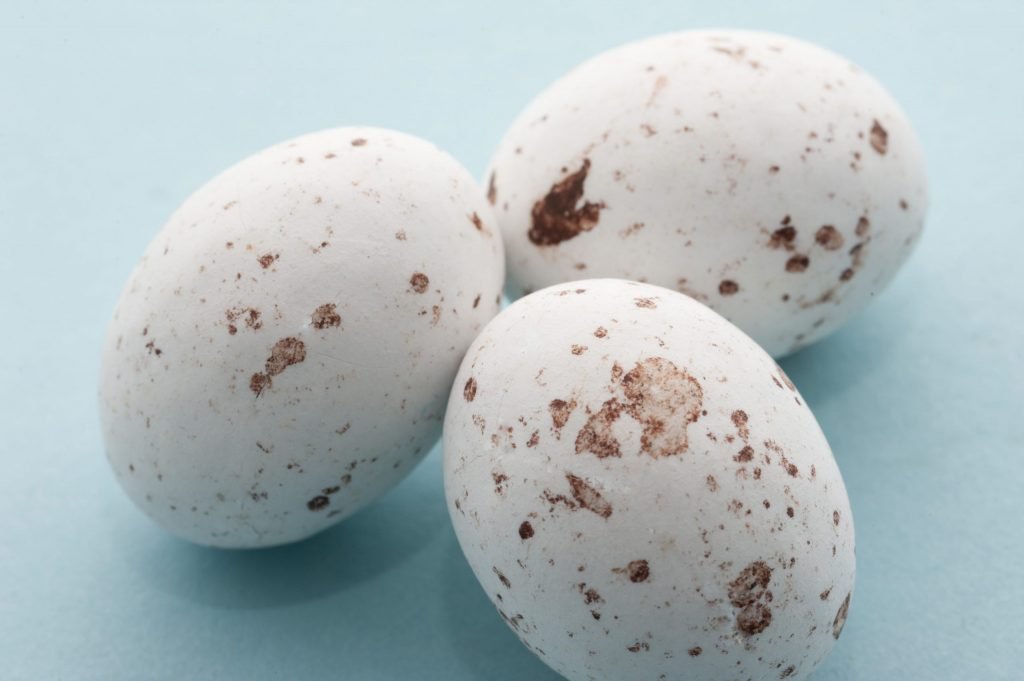 ---
In this post I discuss skin pigmentation; the science behind how it develops and ways in which we can prevent and treat it.
You tentatively look in the mirror one day and you notice a small light brown patch on your face that seems to have miraculously appeared over night. You start to rub at it with a muslin cloth 'must be a bit of eyebrow dye'.. oh wait, no… it's not going anywhere. Hello pigmentation!
There's no denying that a little pigmentation displayed as a splattering of teeny freckles across the nose and cheeks can look incredibly cute and characterful however, it's the larger, more irregular patches of pigmentation that are a little more bothersome.
Now, what we don't realise is that these new additions to our complexion have formed over the years from previous sun damage, back in the day when you perhaps weren't as diligent with your SPF application! The words 'I should have' come to mind but the damage has sadly been done. Can we reverse this damage? Yes. Can we prevent more damage occurring? Absolutely! Read on..
---
What are the different types of pigmentation?
Melasma:
An acquired pigmentation disorder characterised by irregular brown or greyish-brown patches on sun-exposed areas such as forehead, chin and cheeks. The treatment of melasma can be frustrating due to it's relapsing nature; it will often reappear once treated.
Post Inflammatory Hyperpigmentation (PIH):
PIH occurs following an event, which causes cutaneous inflammation such as inflammatory skin conditions like acne, eczema, psoriasis, trauma from picking or burns and cosmetic procedures. PIH is usually irregularly placed and not necessarily in sun exposed areas, as seen in melasma. Those with darker skin are more prone to PIH due to higher amounts of epidermal melanin. PIH is gender-neutral unlike melasma, which is due to hormonal influences.
Solar lentinges:
Also known as 'liver spots' or 'age spots', these are harmless darkened patches of skin that tend to become more numerous with repeated sun exposure and advancing age. They are caused by an increased number of epidermal melanocytes (melanin producing skin cells) producing excessive quantities of melanin.
Tyrosinase is an enzyme present in the human body and is a potent inducer of melanin synthesis. Inhibitors of tyrosinase can be effective anti pigmentation agents.
How does skin pigmentation occur?
Melanin is the pigment that determines hair and skin colour. It serves to protect the skin by absorbing UV light and UV generated free radicals. Despite the skin-protective role it plays, excessive production and accumulation of melanin results in several skin disorders such as hyperpigmentation, melasma and age spots.
UV exposure is the main environmental factor affecting skin pigmentation. Following irradiation from UV, melanocytes are stimulated and melanin is produced.
Tyrosinase is an enzyme present in plants and the human body. It's a potent inducer of melanin and responsible for the first step in melanin production. It converts the amino acid tyrosine to another compound called dopaquinone. A series of chemical reactions then convert dopaquinone to melanin in the skin, hair follicles, iris of the eye and retina.
Inhibitors of tyrosinase can be effective anti pigmentation agents. These inhibitors can be found in skin care products and in nutrients we consume. I'll cover more on this below!
Female sex hormones also play a role in the development of pigmentation. Estrogen in particular stimulates melanin production.
Estrogen, associated with pregnancy or the use of oral contraceptives can induce the release of melanocyte stimulating hormone (MSH), releasing tyrosinase; the reason more cases of pigmentation are seen in females than males.
UVA + UVB exposure ~ What's the difference?
UVA rays make up about 95% of sunlight and they cause your skin to age prematurely. UVB rays make up about 5% of sunlight and cause your skin to burn.
Although UVA makes up a greater percentage of UV radiation that reaches the surface of the earth, UVB is much stronger. The biological effects of UVA and UVB are quite different. UVB causes direct damage to our DNA and by contrast, UVA induces reactive oxygen species (ROS – an unstable molecule that causes cellular damage!), which in turn can damage DNA and accelerate aging of the skin.
Melanin is produced to provide protection from sun damage (photo-protection). It's production in the skin results from UVB exposure whereas UVA exposure has little or no such effect. UVA causes chronic pigmentation, however it does not produce skin-protecting melanin. UVA rich sunlamps contribute very little to protecting your skin from subsequent sun exposure.
SPF is essential to prevent pigmentation!
There are two different types of sunscreens – chemical and physical. Chemical sunscreens can absorb the UV rays, while physical sunscreens reflect the harmful rays away from the skin.
Zinc oxide and titanium oxide are the two types of commonly used physical sun blocks and they both provide a broad spectrum UVA and UVB protection. They are gentle enough for everyday use but the down side is the milky white film that they leave behind!
Most chemicals only block a small part of the UV spectrum therefore, chemical sun blocks are composed of several chemicals, with each one blocking a different region of UV light. Most chemical sun blocks only protect against UVA rays, with few protecting from both UVA and UVB.
Topical treatment for pigmentation
Treatment can be challenging and focused around a variety of mechanisms to stop, hinder and/or prevent the pigment production (melanocytic hyperactivity) process. Treatment works by breaking down deposited pigment for internal removal or external release, exfoliating skin cells to enhance turnover and decreasing inflammation.
One very important mechanism is via tyrosinase inhibition. As mentioned above tyrosinase is the enzyme needed for melanin production, therefore if it's activity is inhibited, hyperpigmentation is reduced!
Topical lightening therapy in combination with sun protection is essential for improvement and to suppress melanin production.
The most commonly prescribed and researched topical lightening agents are hydroquinone (HQ), azelaic acid (AzA) and retinoids. However, many non-HQ lightening agents have flooded the market with great improvements in pigmentation without the irritants as well as avoiding the negative side affects of HQ creams such as carcinogenesis (skin cancer formation).
Additional topical treatments for pigmentation (PIH and melasma)
Arbutin ~ a naturally occurring plant derived compound found in plants species such as blueberry, bearberry, cranberry and pear trees. It inhibits tyrosinase activity.
Deoxyarbutin ~ a synthesised derivative of arbutin. Has more potency due to increased skin-penetration.
Kojic acid ~ a naturally occurring derivative of certain fungal species. It inhibits the production of tyrosinse. It is used at concentrations ranging from 1% – 4%.
Licorice root extract ~ improves hyperpigmentation by dispersing melanin and inhibiting melanin production.
N-Acetyl Glucosamine (NAG) ~ reduces the amount of melanin in melanocytes and inhibits tyrosinase production.
Retinoids ~ derived from vitamin A and effective in treating hyperpigmentation. They inhibit tyrosinase production and aid melanin dispersion in the epidermis. They also accelerate pigment loss by causing the epidermis to shed more quickly.
Niacinamide ~ a derivative of niacin (vitamin B3). It inhibits the production of melanin. Clinical trials using 2% niacinamide have shown that it significantly reduces hyperpigmentation and increases skin lightness after 4 weeks of treatment.
Studies have shown Pycnogenol to significantly reduce hyperpigmentation when taken for 12 weeks.
Nutrients to prevent and reduce pigmentation
Pycnogenol
Extracted from French Maritime pine bark, Pycnogenol has shown promising results in photo-protection when taken orally. It's works to reduce hyperpigmentation by limiting tyrosinase activity. It also down regulates the expression of genes in human skin, which are involved in melanin synthesis.
One study shows 100mg of Pycnogenol per day significantly reduces pigmentation when taken over a 12-week period. Results from this trial also demonstrate that Pycnogenol can induce a gentle yet effective exfoliating action to the skin to promote release of excess epidermal melanin deposition.
In addition, Pycnogenol is able to recycle vitamin C and regenerate vitamin E in the body therefore increasing the amount of antioxidants available in the body to fight free radical damage caused by UV exposure.
Vitamin C
It is the most important water-soluble antioxidant in the human body and provides many benefits to the skin including the inhibition of tyrosinase and anti-inflammatory activity resulting in the reduction of hyperpigmentation.
Vitamin C rich foods include: strawberries, red peppers, citrus fruits, spinach, broccoli, guava, kiwis, kale, watercress.
Beta-carotene
B-carotene is a pre-curser to vitamin A and very potent antioxidant. Although research does not suggest it to have tyrosinase inhibiting properties, there is a wealth of research to demonstrate it's photo-protective actions.
Beta-carotene can deposit itself in the epidermis of the skin and here it fights free radical damage caused by sun exposure thus protecting your skin cells from further damage. Studies have also shown it to reduce the severity of sunburn and inflammation. Increasing your intake of beta-carotene rich foods when combined with SPF use can further protect your skin during the summer months.
Beta-carotene rich foods include: mango, butternut squash, cantaloupe melon, sweet potato, chard, broccoli, spinach, kale, pumpkin, carrots.
Conclusion
So, there are ways in which you prevent pigmentation through topical treatments and supplementing your diet with certain nutrients however, that being said, photo-protection from SPF use really does underscore all treatment modalities for disorders of pigmentation, especially melasma.
Without it, minimal benefits will be seen with any other therapeutic option. Broad-spectrum sun protection against both UVA and UVB is a must and remember, it's never too late to start using it daily!

---
---
References
Bastonini, E. Kovacs, D. Picardo, M. (2016). 'Skin Pigmentation and Pigmentary Disorders: Focus on Epidermal/Dermal Cross-Talk', Annals of Dermatology,28 (3), pp.279-289 [Online]. Available at: https://www.ncbi.nlm.nih.gov/pmc/articles/PMC4884703/
Furumura, M. Sato, N. Nakayama, J. (2012). 'Oral administration of French martime pine bark extract (Flavangenol) improves clinical symptoms in photoaged facial skin', Clinical Interventions in Aging, (7), pp. 275-286 [Online]. Available at: https://www.ncbi.nlm.nih.gov/pmc/articles/PMC3426262/
Grether-Beck, S. Marini, A. Jaenicke, T. Krutmann, J. (2016). 'French Maritime Pine Bark Extract (Pycnogenol) Effects on Human Skin: Clinical and Molecular Evidence', Skin Pharmacology and Physiology, 29, pp. 13-17 [Online]. Available at: https://www.karger.com/Article/Pdf/441039
Hwang, JA. Park, NH. Na, YJ. et al. (2017). 'Coumestrol Down-Regulates Melanin Production in Melan-a Murine Melanocytes through Degradation of Tyrosinase', Biological and Pharmaceutical Bulletin, 40 (4), pp.535-539 [Online]. Available at: https://www.jstage.jst.go.jp/article/bpb/40/4/40_b16-00834/_pdf
Korac, RR. Khambholja, KM. (2011). 'Potential of herbs in skin protection from ultraviolet radiation', Pharmacognosy Reviews, 5 (10), pp.164-173 [Online]. Available at: https://www.ncbi.nlm.nih.gov/pmc/articles/PMC3263051/
Miyamura, Y. Coelho, SG. Hearing, VJ. (2011). 'The deceptive nature of UVA-tanning versus the modest protective effects of UVB-tanning on human skin',Pigment cell & melanoma research, 24 (1), pp.136-147 [Online]. Available at: https://www.ncbi.nlm.nih.gov/pmc/articles/PMC3021652/
Sarkar, R. Arora, P. Garg, KV. (2013). 'Cosmeceuticals for Hyperpigmentation: What is Available?', Journal of Cutaneous and Aesthetic Surgery, 6 (1), pp. 4-11 [Online]. Available at: https://www.ncbi.nlm.nih.gov/pmc/articles/PMC3663177/
Sofen, B. Prado, G. Emer, J. (2016). 'Melasma and Post Inflammatory Hyperpigmentation: Management Update and Expert Opinion', Skin Therapy Letter, 21 (1). [Online]. Available at: https://www.skintherapyletter.com/melasma/melasma-post-inflammatory-hyperpigmentation-treatment/
Vollmer, D.L. West, V.A. Lephart. D.E. (2018). 'Enhancing Skin Health: By Oral Administration of Natural Compounds and Minerals with Implications to the Dermal Microbiome', International Journal of Molecular Sciences, (10), pp.3059. [Online]. Available at: https://www.ncbi.nlm.nih.gov/pmc/articles/PMC6213755/
Zolghadri, S. Bahrami, A. Saboury, AA. (2019). 'A comprehensive review on tyrosinase inhibitors', Journal of Enzyme Inhibition and Medicinal Chemistry, 34 (1), pp. 279-309 [Online]. Available at: https://www.ncbi.nlm.nih.gov/pmc/articles/PMC6327992/
---