---
Welcome to Naturally Nourished ~ a wellness platform sharing wholesome & hearty recipes, science-based health articles and beauty & lifestyle tips.
---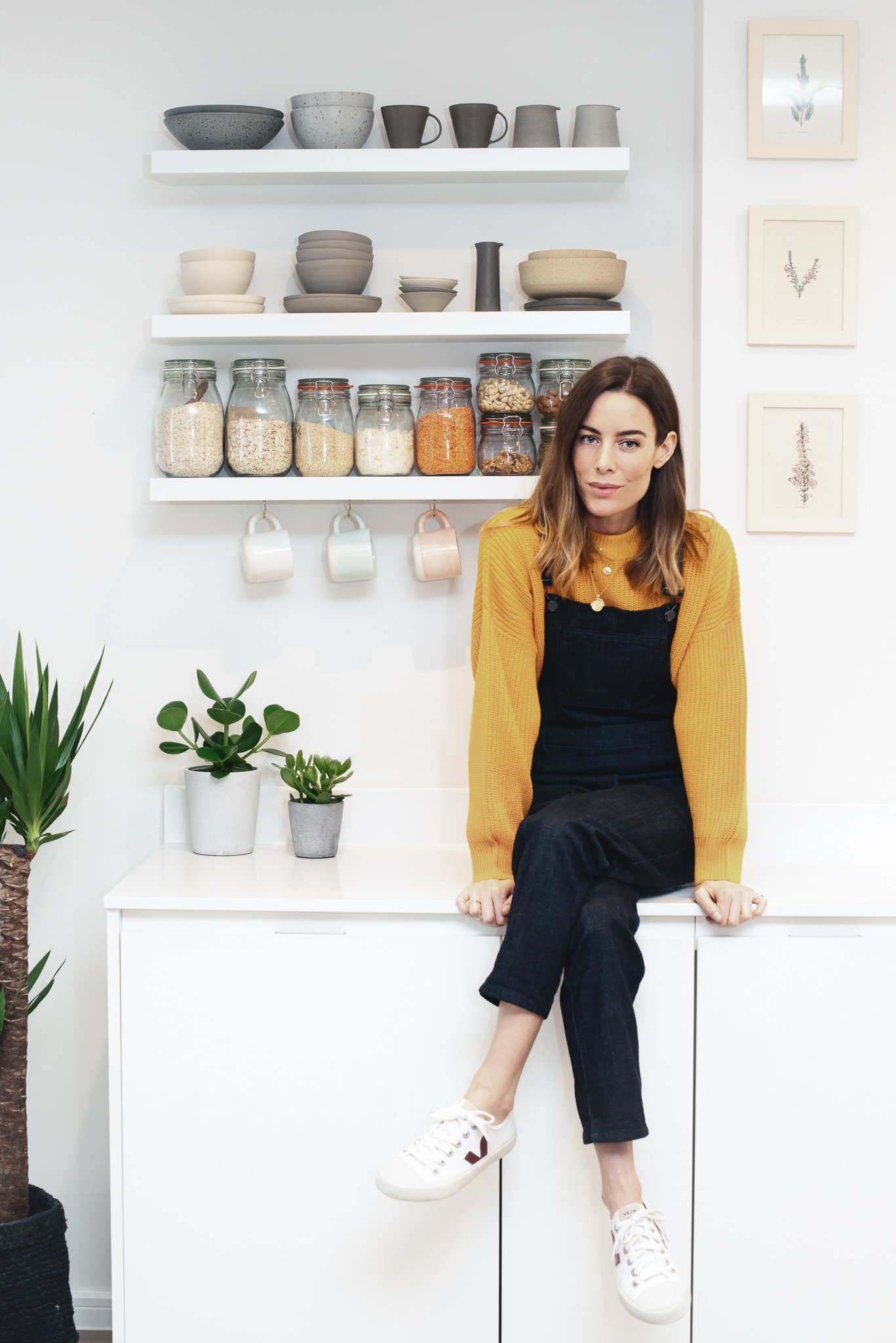 ---
I'm a London-based registered Nutritional Therapist, with an ever-growing passion for skin health. Having spent much of my adult life with chronic acne and attempting to keep it at bay through conventional methods, I later adopted a more holistic approach and came to recognise the lasting benefits that applied nutritional therapy and lifestyle changes had on the condition of my skin and general wellbeing. You can read more about my skin healing journey here.
I come from a background in beauty and fashion, having initially trained as a beauty therapist and later working as a model for 15 years. A creative by nature, I then made a natural transition within my industry and worked as a make up artist for several years, dividing my time between London and Paris. Working in an industry where appearance was often under great scrutiny, I became increasingly aware of the psychological struggles that can accompany acne and how it can impact your day-to-day life.
"We can make significant improvements to our skin by working from the inside out"
Over the years, I've gained extensive knowledge around the intricate relationship between nutrition and skin health and how we can make significant improvements to our skin by working from the inside out. I'm captivated by science and how nutrients from the food we consume perform at a cellular level. Good nutrition feeds every cell in our body and essentially, we are what we eat. Skin health is no exception to this and by providing our often neglected skin cells with the correct nutrients, we will start to see transformative, long-lasting results.
Where I can, I'll draw upon evidence-based research to deepen my understanding on particular topics, mostly centred around skin health, anti-ageing, gut health and the mind-body connection. These topics will feature heavily throughout this platform. Whist I fully appreciate that science is ever evolving and there are indeed many conflicting opinions in this field, my core objective here is to educate to the best of my knowledge and to support this with sufficient and credible research. Transparency is key – as I'm sure you'll agree.
My Food Philosophy
I stand by the mantra 'everything in moderation' and I apply this to all aspects of my life. As a Libran, I strive for balance and equilibrium and believe too much of anything – whether perceived as good or bad, healthy or unhealthy – can tip the scale and leave you feeling out of whack.
"My approach to food is relaxed and non restrictive"
I mostly eat a diet of colourful, vibrant fruit & veg, grains, pulses, eggs and cheese and will always try where I can to buy organic. My approach to food is relaxed and non-restrictive and I choose not to deny myself of the foods I love such as pizza, ice cream and red wine! I believe that if we continuously deprive ourselves of one of life's great pleasures it can take a toll on our state of mind. Healthy mind = healthy body.
Having said that, I fully appreciate that a number of health conditions do call for the restriction of certain food groups and this is with no doubt an exception.
Food brings so much enjoyment and satisfaction to your life. It's visually pleasing, it creates close bonds with those you're feeding and it nourishes your body & mind, contributing at large to your overall state of wellbeing.
When I'm not seeing clients, I spend a great deal of my time in my kitchen testing recipes using simple, fresh and seasonal ingredients. I'm at my happiest when I'm creating. With an eye for aesthetics, I use food as a way of expression, celebrating the beauty and joy it brings to the table and the people around me.
I'm so thrilled to share with you my insights in the world of wellness and have created this space to inspire you to live a more balanced & harmonious life.
Finally, I am also available to support clients one-on-one and have created a set of services that you can read about and explore further here.

---
Erica is a registered Nutritional Therapist and a member of the two leading professional bodies for nutrition and complementary health care – British Association for Applied Nutrition and Nutritional Therapy (BANT) and the Complementary and Natural Healthcare Council (CNHC). Continuous training and professional development allow Erica to gain further expertise and keep well informed in the ever evolving field of nutritional science.
---